Opposites that are known to attract and thus resonate with each other. The stronger the differences, the stronger the bond is felt. Our four personalities are very individual, and despite or because of this, they all meet in the end. Let's look behind the mirror of the soul....
Lash Revolution.
Expression. For young Jamil, a word with many associations. To let his innermost become visible on the outside is especially important to him. As a young guitarist and lead singer of an upcoming band, not only the language of music but also the accentuation of his look is of great importance. The masculine without the feminine principle? Only something for pigeonhole thinkers. In his bathroom, Jamil likes to experiment with make-up, ever since he recently saw Freddy Mercury with black-painted fingernails in a music magazine. As a result, he got himself a mascara, foundation and lipbalm. Today Jamil is about to start his final band rehearsal for the boys' first live stream performance, and he is getting ready in the bathroom. Jamil pulls out the new blue Lash Revolution Mascara from his small repertoire and pulls the silicone brush out of the tube. A little mascara on the top and bottom - now the lashes are defined, deep black and extra-long. Perfect for the show.
Lash Innovation.
Trends. For Mia, that means always being up to date when it comes to make-up and fashion. Nevertheless, sustainability is also important to her. In Mia's cosmos, the two concepts of trends and sustainability do not actually form a contradiction, but rather a symbiosis. Second-hand shopping, the local vegetable box or minimalism in the bathroom. The latter means, above all, owning only one or two products for each part of the face. Today, the first rays of spring sunshine are showing and besides meeting some influencer friends at the café across town, she plans to attend a livestream concert of a band she found via Instagram. Before that, she is preparing for a little stroll through the nearby flea market to buy inspirational books for her next poetry slam. Before setting off, on the recommendation of a friend, she mascaras her eyelashes with the newly acquired Lash Innovation Mascara, which gives her a stronger expression and darkens her blonde lashes. As a result, her bright blue eyes shine like heaven on earth. Now that's worth an Instagram post!
Supreme Volume.
Aesthetics. Beauty. Style. Three words that play a big part in Amelia's life. Travelling the world in great demand as a passionate make-up artist, having access to the latest products, working directly with the most beautiful models, the best designers and the most experienced photographers - all this is a dream for creatives. And a reality for Amelia. Looking at the face as a canvas and bringing out the best in every person is a real passion for Amelia. To date, she has even made it to Fashion Week as a make-up artist, where she will be doing her own created make-up on the models this year. Inspiration for this came from the 60s, when long, thick eyelashes were the biggest trend. The night before the big show, Amelia tries out the make-up on herself again, using her pre-made chart. For the look, she applies Supreme Volume Mascara, which separates the lashes wonderfully with its fine silicone brush and at the same time ensures a full effect. To keep the focus on the dramatically made-up lashes, she uses nude shades for the rest of the face. Let the Fashion Week begin!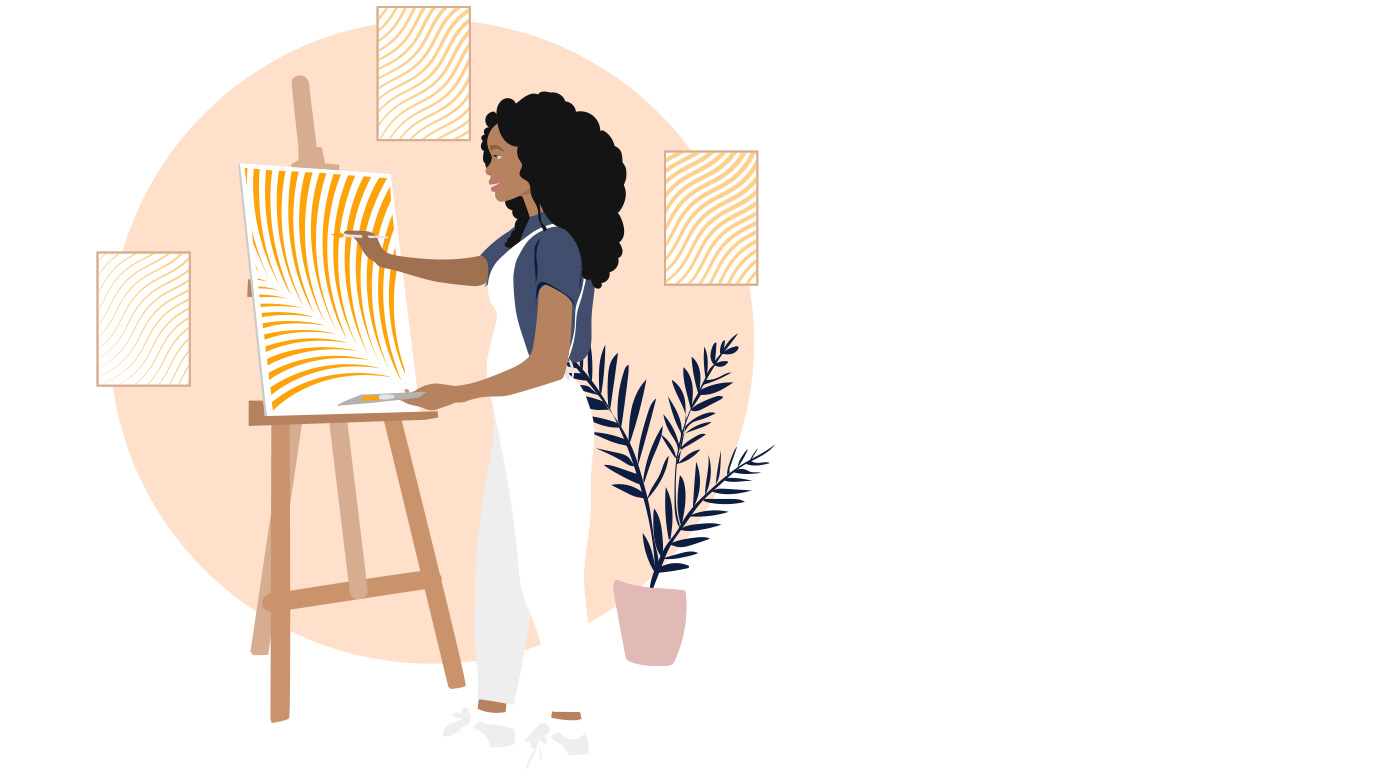 Dramatic Volume.
Femininity. For Fernanda, this means the epitome of knowing one's own body. Being at one with herself and the world. As a true make-up junkie, she has an entire wardrobe dedicated solely to her penchant for eyeshadow, lipsticks, mascara and more, which she pays tribute to every day at her make-up table. The young student loves not only to play with make-up colours, but also long walks with her beagle Jake or meetings with her make-up-crazy friends. One of them has even turned her passion into a profession and Fernanda is already super excited to marvel at her skills as a spectator tonight. After her daily walk with Jake, Fernanda uses the Dramatic Volume Mascara, whose fibre brush separates her lashes perfectly and makes them appear wonderfully thick. Off to Fashion Week...
Connection.
. Paths cross for a reason. Often the subconscious plays a role in the connections we make. When singer Jamil is seen by influencer Mia at his livestream concert, she is blown away by his charisma. She immediately feels under his spell and wants to meet him. Fernanda is currently waiting anxiously in the audience for the models to walk down the catwalk, made up by her friend Amelia. She is finally so inspired by this look that she wants to recreate it immediately after the show.
2 + 2 = 4.
Two formulations. Two brushes. Four mascaras. While Jamil and Mia choose the same formulation, align their lives similarly, but still choose a different implementation method, they do eventually meet. Fernanda and Amelia live for make-up and love the creative freedom it gives them. They also use the same formulation in different ways. While Fernanda gives expression to her look, Amelia goes for precision in her mannequins. In the end, they all have one thing in common: a love of expressive, creative living. They look at the world with open eyes and in doing so ultimately creates a new one for themselves, where they all celebrate together. Time for a party. Eye am Yours, Mascara.